WHAT YOU NEED IN A
CREATIVE DIRECTOR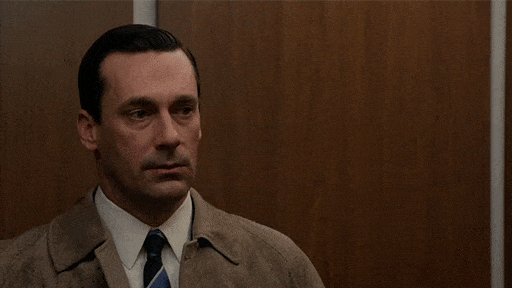 AMC's Mad Men has a lot to answer for. Thanks to the character of Don Draper, everyone who has ever seen the show and hears the words 'creative director' puts two and two together.
Back in the day, creative directors did have some kind of power and swag about them but today's CD's are something quite different.
We now have creative directors for graphic design, product design, fashion and in-house, as well as the typical advertising agency. So what do you need in a creative director?
TALENT
It goes without saying that a CD needs talent. This can come in many forms. Are they a pitch genius with a winning streak like a thoroughbred race horse? Are they detail oriented and pixel perfect? Do they mix well with clients or bond brilliantly with teams?
A great CD will have a fully hands on approach, years of experience and be comfortable leading teams and presenting work to clients and internal stake holders.
They'll also have a group of peers that will praise them not only for the work they do but how they go about doing it.
Look for someone who doesn't blow their own horn but lets their work do the talking and lets proven results shine through. It's one thing to 'be creative' but if the work doesn't make sales happen, the work isn't doing its job.
WORK
Talking of 'The Work' it has to be both creative and commercial. Many people will argue with this, especially 'creative' people. It's all well and good working with the latest cool band and film director but if the final result does 'sell' then it's a waste of money.
This is where today's creative directors shine! They're fully aware of what their work needs to do, they have metrics to live up to and timelines shorter than a miniskirt from the 60's.
With social media and live streaming being a major part of client's and customer's lives, work needs to be produced faster than before YET it still needs to be engaging and professional.
AND it needs to sell, be that a detergent, a service of digital product, showing the WOW moment and converting that into a sale needs to happen fast.
DATA
WTF?
Yes, today's creative directors don't go to the bar, drink copious amounts of alcohol and then have an epiphany!
No, today we have so much data at our disposal that we can begin to pinpoint avenues of creative ideas like never before. Admittedly alcohol still plays a role but it's usually a 0% Heineken and a good deal of time scrolling through customer insights, competitor research & mention.com
Data is needed in every sector and category that today's creative directors work in. Using data is essential if the end result (garment, app, website, design, ad) is to be successful. As the famous Growth Tribe says goes "Data Levels All Arguments" (as does chocolate sometimes! )
TEAM
A great creative director will surround themselves with a great team. This goes for the peers working alongside them and their creative team working (collaborating) with them.
Collaborating is the key word here. A great CD will have years of experience and will be comfortable leading and teaching the next generation of creatives that they work with. They'll also be open to learning new things from the team around them.
The end decision lays with the CD but the work being done is undertaken by the team. Working together they really do collaborate to produce incredible work.
CLIENT FACING
"The client doesn't know what they're talking about!" "All clients are idiots!" Let me talk to the stupid bloody client"
OK ego, I think it's time you took a back seat!
Like all great relationships, there is a deep amount of trust, but trust isn't given. Trust needs to be earned. The only way to do that is to talk and understand one another.
A great creative director will listen to what a client is asking for and then give/show how it can be achieved using creativity. It may take several conversations before any creative work is undertaken, it might take baby steps to get on the right track but when a creative director and a client see the same vision, this is the starting point to great work being achieved.
AWARDS
Now there are two camps of creative director here. Those who must win creative awards and those who don't care for them.
Awards win clients but then again, so does a great idea and an off the chart sales curve.
This is very subjective.
Not all great creative directors wish for shiny metal objects to sit on their shelves. Not all creative directors care for yacht parties and award dinners. Some prefer to be with their families or share successes in a more meaningful way.
When it comes to hiring a creative director with a cabinet of awards decide what's best for you, your company and your sanity.
Want to talk more about this? Email info@craigology.consulting or drop a message in the chat box.
LOOK FOR THESE TRAITS IN A CREATIVE DIRECTOR:
​
• 10+ years experience. International CD's are more expensive than regional creative directors.
​
• Insight + data driven. Working with data & gut feeling (experience) is what leads to exceptional results.
​
• Balanced. Focused on getting the job done, not letting the job rule the team. Fun it up. Be mentally healthy.

• Diverse team builder. Works with ladies and gentlemen from all walks of life. Nurtures their talents.

• Confidence and trust. Clients, peers and team all say positive things about them.

• Teacher + Student. Learns as much about your business as they do teaching you about theirs.